Web Security Predictions for 2012
As the year comes to a close it is important for many companies to look back at which security measures have worked and which need improvement. In addition, it is important for IT and Security professionals to gear up for  the ever-changing breeds of digital threats which will be plaguing companies in 2012.
Recently, digital security vendor WebSense published a set of predictions of key security threats for 2012 which is heavily centered on social networks as the major attack vector for traditional malware and social engineering.
Although the Websense report cited a few major security trends, the most disturbing breed for IT Professionals and Administrators is the increase of attacks through social networks. During 2011 a round of social engineering attacks went mainstream in the form of scammers using Facebook Chat to beg friends for money. Usually under the premise that they were overseas and had their wallet stolen so they needed a large sum of money wired to them. In addition, viruses and malware have spread rapidly across real-time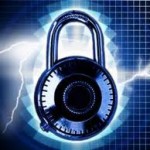 news and sharing sites such as Twitter, as a way to bypass traditional search providers blacklisting malicious sites.
WebSense predicts that these types of attacks will become more prevalent and with companies constantly placing a focus on social media for collaboration, people will come to trust online profiles even more. This surge in online communication means that IT Professionals across the board will have to start familiarizing themselves with social engineering attacks and developing training materials and policies to educate employees about the new threats which can come from inside and outside the workplace.
Aside from social networks, the threat predictions also cited mobile malware becoming more common due to increasing smartphone adoption, and many companies now allowing personal devices to be used for business. Unlike traditional malware, WebSense predicts that many mobile exploits will not only allow malicious parties to view data, but also to use geolocation (via the phone's GPS) to add a new form of targeted social networking based on the victims location.
The complete report in PDF form can be found here.
You can also keep up to date with current trends and technology by visiting Data Centre Talk where we keep you informed on important changes as they occur.