Ways to Keep Your Cloud Costs Low
Cloud hosting is definitely here to stay but the one question on many businesses" mind is how to keep their cloud costs low.  One of the main lures of using the Cloud is the unlimited potential of available resources.
New clients have used their resources but then been surprised by the amount of their bill at the end of the month! So how can your business keep these costs lower?
The biggest thing to consider is that your cloud costs are based on the time you are using the available resources. Billing costs also take into account the amount of data that you put through the system.  So basically you need to plan for how much of the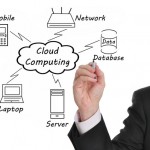 resources you truly need and how much data to put through it.
Before signing up with the first cloud host you come across, you may want to do a comparison of several hosting companies. Take into account that more cloud providers are becoming available and look at their hosting plans too.
Items that you want to take into consideration are:
What resources are available to you?
Look at how secure the cloud hosting company is – how many times have they been hacked?
What processes are in place to deal with failures?
Are backups included in your monthly price or an extra cost?
Each cloud hosting company may offer several billing plans based upon:
How much data you upload each month
The amount of data you download
How much storage space you require
When hosting a business project on the cloud you can save on your costs by planning in advance. Projects can be uploaded to the cloud within a week if not sooner but they need to be thought out first. This way you will only use the resources that you actually need.
It may be best to do a test run with some data first to ensure that things run smoothly. Remember you are being billed on a pay-as-you-use basis, so you want to avoid uploading and downloading the same data repeatedly.
Choose your cloud hosting provider wisely. Take the time to research and ask them questions first. Once you are comfortable that they can handle all of your requirements then go ahead and sign up with them.
When you are using your Cloud resources remember you can keep costs low by simply switching off machines when not needed. This one small tip can potentially save you lots of money on your cloud costs.
DCT would love to hear from you. Leave us a post.