Teradata Forges New Cloud Capabilities to Attain Higher Utilization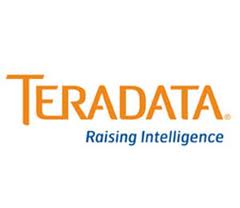 Teradata recently announced their new private cloud capabilities which will assist companies in realizing higher utilization effectively. Higher utilization of processing power is an important means of implementing private corporate cloud computing which has been in great demand. The purpose is to centralize and share computing resources apart from increasing utilization to around 60 percent or higher. A Gartner analyst recently reported that only around 25 percent of available processing power from virtualized servers is being utilized by companies implementing virtualization.
For many years now, Teradata's Active Data Warehouses (ADW) has been providing clients with 90 to 100 percent utilization. ADWs also provide important insights to their customers which help them take better decisions and also give them a competitive advantage.
An enormous economic advantage is provided by Teradata ADW to IT organizations by ensuring computing resources are fully optimized and utilized. Capital and operating savings in terms of labor, space, power and cooling is also achieved by the Teradata ADW private cloud.
"Leading companies have consolidated underutilized servers and storage onto a Teradata ADW Private Cloud, reducing costs – while increasing utilization of their IT resources," said Scott Gnau, president, Teradata Labs. "By eliminating data marts, many with only 10-20 percent utilization, companies can consolidate onto a Teradata ADW Private Cloud running at 90 to 100 percent utilization."
With Teradata ADW Private Cloud, Business users can also benefit from better control of their computing resources and self-service capabilities. In a span of 5 minutes, business users can meet the requirement of analytic. This is done by creating a highly functioning data lab to condition and manage data required for their required needs.
"Today's global business environment can be volatile and consumer demands can shift rapidly. Because of this unpredictability, it is sometimes difficult for CIOs to adequately plan for data warehouse capacity needs," Gnau added."Teradata can provide instant and elastic resources behind the scenes so businesses can scale up or down as business conditions fluctuate."
"The combination of on-demand provisioning, an elastic model for adding and removing resources at any time, and pay-for-use pricing bring the key cost and agility benefits of cloud computing to the data warehouse," said Mark Madsen, president of Third Nature, an IT analyst firm. "The cloud is the future of IT infrastructure but public cloud offerings don't meet the performance and availability requirements of BI workloads today. For the near future we need private cloud offerings like this."
"Through our Teradata ADW Private Cloud, we are the only data warehousing company providing CIOs a huge return on investment with fully utilized computing resources, while delivering to business users the flexibility of self-service data warehouse resource provisioning and it's available to customers today," Gnau said.