Data Cener Build Vs Lease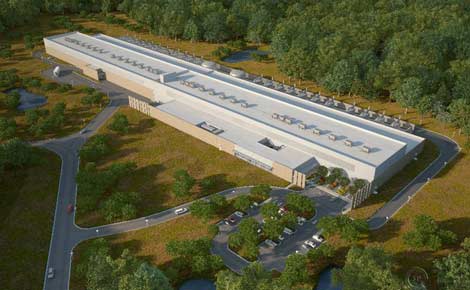 Thinking about datacenter for IT operations? Are you looking for a secure, documented, flexible and interoperable data center upon which a variety of information technology services can be performed? Is it smarter to lease or build commercial data center? What kind of facility do you need? How big it should be? What is the lifecycle of a data center? What about green?
These questions might have come in your mind several times when you started thinking to attain secure data center facility to carry on smooth IT operations. From last two decades, the advancement in information and computer technology and increase reliance and traffic in internet and social media have  had a significant impact on the data center world.
Recently, Telx has leased 32,000 square feet of in a new data center being built by Vantage Data Centers in Santa Clara, Calif. Many companies prefer to take lease of data center, rather than building their own facility. Here, I mentioning few factors that you should consider before leasing or building your own data center:
Building a data center:
Building a data center can be a daunting task for many. It is often leanthy process to get the approval to build a data center. Almost a decade ago, traditional data centers were built to the same basic specifications but now the things have changed. With rapidly changing technologies and IT requirements, data center should be green as well as compatible with business continuity plans of the company.
Building data center can be expensive:
In the current rescission prone economic situation, building a datacenter is big financial decision for enterprises. In reality, it may require millions of dollars investment and it can be serious career threatening move if you could not make profitable.  Liquid money is certainly a premium for many businesses today. Investing thousands of dollars per square foot in additional data center can make you in search of new job.
Leasing data center:
Data center leasing is a lot like renting an apartment; you pay monthly fee to use it but don't own it. To examine the real costs of constructing versus leasing a data center, you have to take into account the life of the data center. Leases have several factors that make them good choices over building new data center — like the fact that up-front out-of-pocket expenses are generally lower. The Down payment is usually less. You also save maintenance cost.  The option of taking lease of data cent is quite suitable for smaller companies and startups which use the facility for single purpose like providing some web based service etc.
If you have enough cash and not thinking about outsourcing your IT service completely, you should definitely think of owning your data center. However, I will suggest you to get geographical backup by leasing smaller virtual based backup locality.
For more interesting news, opinions and insights about data center,  stay tune to datacentertalk.com!