Best Websites for Enterprise Security
IT field advances each and every day, so are the threats to it has exponentially increasing and becoming more sophisticated. IT administrators have realized the need for
network security. Even after implementing hard core tool such as firewalls and enterprise security applications, breaches and hacks have be so effective that they can penetrate through tools secure layers.
Even with a small mishap with these tools can cost millions of dollars to the IT company. Virtual IT world is put into fast-track, where only fittest application can be considered as the best.  Websites are the main source to know more on IT security. Following are some of the top websites for effective IT security.
Cloud Security Alliance: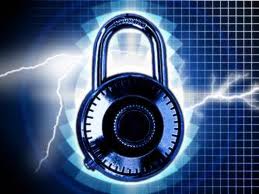 Cloud Security Alliance (CSA) is a non-profit organization with a mission to promote and provide best security assurance within cloud computing. CSA provides guidelines to enterprise companies on security and in implementing cloud computing and also help vendors to address their security. When it comes to website security assistance, CSA is considered to be one of the best in the industry and provides effective techniques in approaching security in cloud computing. Cloud Security Alliance's website is also incorporated with improved cloud computing security and related issues.
SourceForge:
SourceForge is one of the preferred website in IT industry. SourceForge is a web based storehouse, it acts as a centralized source for developers to manage and control websites. SourceForge is the first to offer free to open source projects. SourceForge's website has several sections that offer endless security which covers almost every aspect of IT security such as networking security tool, firewalls and open source.
VMware:
                VMware is one of the companies based upon virtualization and cloud. VMware's security and its security Advisories, guides and certifications are the best in IT industry. VMware compliance blog is the best websites that can provide the effective and one of the best assistance on VMware devices.
Cisco Design Zone for Security:
Similar to VMware, Cisco also offers security within their website. Cisco is primarily into offering networking devices, security and guidance throughout the globe. Cisco designs,
manufactures and sells its own networking products.
NIST (National Institute of Standards and Technology):
NIST is a measurement standards lab which is a non-regulatory agency of US department of commerce. NIST plays a major role in security requirements and defensive measures across the globe. According to NIST, the recent focus has been on mobile and cloud computing security. NIST was formerly known as National Bureau of Standards (NBS).
Gartner Blog Network:
Gartner Blog is the preferred place for enterprises seeking advices on network security. Gartner Blog is included with researches, articles, blog and rakings on network security and also houses a huge list of expertise on network security devices and common safety issues.
Microsoft Security Advisories:
Microsoft Security Advisories is a supplement of Microsoft Security Bulletins. Microsoft Security Advisories offers changes occurring within Microsoft products and other related bulletins along with troubleshooting advices. Microsoft Security Advisories is one stop solutions to security related issues.
Apart from these you might find many other websites for enterprise security like Android Security Group, PCI Security Standards Council, Packet Storm, and, Privacy Rights Clearinghouse.  All the mentioned websites are considered as one of the best.
Data Center Talk updates its resources everyday. Visit us to know of the latest technology and standards from the data center world.
Please leave your views and comments on DCT Forum