Stream Data Centers Builds Its New Data Center in Woodlands
Latest industry reports suggest that data center developer Stream data centers recently started construction of a private data centre in Woodlands, Texas.  This data center will be spread across 73,320 sq.ft and also be able to withstand 146-mph winds and uplift. The data center will also incorporate sustainable design practice to achieve the LEED Gold Certification.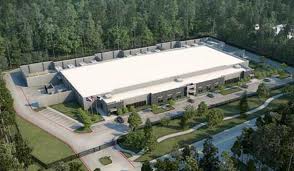 Stream Private Data Center is expected to provide 3.375 MW of critical load with plenty of room to expand to 6.75 MW across 30,000 square feet of raised floor with all necessary conduit and pads. The facility will implement the 2N electrical /N+1 mechanical configuration which will provide dual feed power from two separate sub stations.
'Stream data centers' has chosen Woodlands as the location for the data center is because this location offers strict zoning and a controlled environment. The region also has zero proximity to industrial uses, rails lines and flight paths.
Stream Data Centers co-managing partner Rob Kennedy said, "The Stream Private Data Center in The Woodlands offers corporate users a wholesale data center option located within a master-planned setting."
The new data center is designed in such a way that it can be controlled by either a single tenant or 3 fully independent private data center suites. Each data center suite delivers a significant critical load which is not only expandable but also supported by independent power and cooling infrastructure.
The new facility will be fully-commissioned and ready for occupancy 1 April, 2013.
Data Center Talk updates its resources everyday. Visit us to know of the latest technology and standards from the data center world.
Please leave your views and comments on DCT Forum