Trellis Platform Software Released by Emerson
Emerson Network Power, a business of Emerson and a global leader in maximizing availability, capacity, and efficiency of critical infrastructure, announced the global availability of four software applications for data centre infrastructure management (DCIM), all within the innovative Trellis(TM) platform.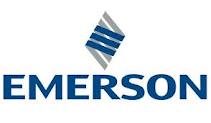 Working with the previously released Avocent Universal Management Gateway, the Trellis software applications deliver real-time infrastructure optimization that enables up to 70 percent improved operational efficiency and 25 percent improved energy efficiency of data centers.
These efficiencies can be realized because, for the first time, data center managers have all the management capabilities they need in one solution and one central location, eliminating redundant processes and the need to link disparate, proprietary systems to view a complete picture of IT and facilities devices and performance.
"Infosys is committed to building environmentally sustainable solutions for our clients' enterprises," said Ankush Patel, Infosys vice president of sustainability. "With our deep experience in sustainability and data centers, we see the need for systems that excel in both energy efficiency and performance. The Emerson Network Power Trellis platform is installed in our Bangalore data center as part of the Trellis Early Adopters Program. It shows great promise in being able to continuously monitor critical systems and predict potential issues in a cost- and energy-efficient manner."
"The Trellis platform is going to be a comprehensive and powerful system," said Andy Lawrence, research vice president for data center technology at 451 Research. "The system design and architecture, all based on real-time data, are unlike anything on the market today, and should be both flexible and highly scalable. One of the more impressive features of the Trellis platform is that it has been designed and engineered with ease of use and simplicity in mind — the designers have paid a lot of attention to how data center personnel work. The information required to manage the data center is presented in the context of the operation, which should be intuitive and increase productivity."
Data Center Talk updates its resources every day. Visit us to know of the latest technology and standards from the data center world.
Please leave your views and comments on DCT Forum