Hi-Tech Transportation Inc. Creates a New Division to Accommodate the Global Need of Data Center Migration Services
Samuel Lolla and Stewart Smith, Managing Partners / Spokesmen for Hi-Tech Transportation, Inc recently announce that their company will be opening a new division. This division is named MIG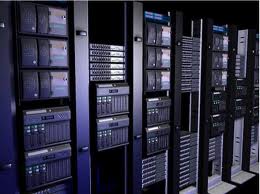 RA Systems according to the latest reports.
Lolla explained that the new division would reflect the evolving focus and standards of the company, adding, "This new corporate division will focus on comprehensive planning, technical skills and best practices required to achieve a successful, incident-free Data Center Migration. From the initial planning, project management, communicating with multiple third parties such as OEMs and software vendors, to providing insurance and transportation, a migration specialist like MIGRA Systems, Inc will provide a seamless, end-to-end data center relocation."
MIGRA Systems hopes to become a one stop shop which offers all kinds of data center migration services, products and information online. This shift is a result of increasing global requirements to migrate IT Infrastructures. To live up to expectations of our customers and target group of the IT industry as a whole, we have created this new, one-stop website that offers a complete range of information regarding our current data center solutions", Jeff Whitt, Managing Partner, of MIGRA Systems explained
The main features of MIGRA Systems.com are:
physical & virtual data center migration services
professional services such as project management & disaster recovery
data center design & build services
technology refreshes including device sales & rentals
MIGRA System is a part of Hi-Tech Transportation Inc which is an independent high-value products carrier incorporated in January, 2004. It is located in Charlotte, NC. The ownership, management and operations team have over 100 cumulative years of experience in the high-value products transportation and logistics industry.
Data Center Talk updates its resources every day. Visit us to know of the latest technology and standards from the data center world.
Please leave your views and comments on DCT Forum