CoreLink to Host a Tour of their Data Center to Network with Customers
CoreLink data centers, which are a national managed solutions provider, announced that they will be hosting a tour in their Chicago data center. This tour is aimed to provide various business owners, professionals access to talk about the latest technologies their problems and solutions.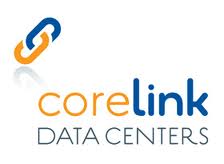 CoreLink will provide an up close look at the entire infrastructure of their data center including the security, safety protocols and technological developments. The data center is an 81,600 sq. ft facility which delivers flexible and safe data center services in the most sophisticated and reliable manner.
"We are excited to host area company leaders to discuss common business and technology related challenges and concerns, and provide an opportunity to network with fellow executives and entrepreneurs," said Scott Brueggeman, CoreLink's Vice President of Marketing, Inside Sales, and Corporate Communications. "We are also pleased to provide a full look at the infrastructure CoreLink has in place to deliver 24/7 expert help and support to a growing number of small-, medium-, and large-enterprise companies."
"We fully recognize the increasing importance of continuous network operability in maintaining and elevating customer service levels as among the most important aspects of a business' ability to ensure its reputation and bottom-line profitability," Brueggeman said. "CoreLink's suite of data center hosting and managed services, including security and disaster recovery, is designed for the types of companies that will be represented at this open house breakfast event."
CoreLink's Chicago data center is located at 800 E. Business Center Drive in Mt. Prospect, Ill.
CoreLink is a leading data center hosting and managed services provider which believes in providing "state of the art," environmentally friendly technology platforms. CoreLink offers its services to all kinds of enterprises. They also have successful data center facilities in Las Vegas, Phoenix, and Seattle.
 Data Center Talk updates its news resources every day. Keep up to date with the industry.
To post your views and comments, visit DCT Forum.