Emerson Network Power Recieves Awards for its Data Center Solutions in China
Emerson Network Power, a successful business wing of Emerson and a leader in protecting and optimising critical data center infrastructure, has won two awards for its innovative infrastructure solutions for a data center in China.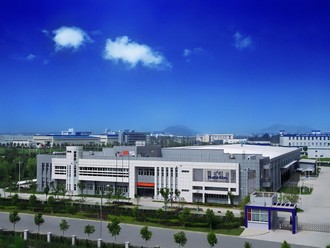 Emerson Network Power has been awarded the Excellent Data Center Infrastructure Management Solution Award for 2011 from China Data Center Industry Development Federation for its role in providing outstanding contribution of technology and services to data centers. It has also been awarded the 2011 Excellent Financial Industry Data Center Infrastructure Management Solution presented by China Financial Science & Technology organization for their contribution in enhancing the service capacity of the country's expanding financial industry.
"There is no doubt that our data center solutions are playing a significant role in China's critical data center infrastructure marketplace," said Scott Barbour, Emerson Network Power business leader. "Emerson Network Power continues to drive innovation throughout the data center, beginning with our robust data center infrastructure management solutions."
Emerson Network Power is one the industry's leading providers of power and cooling solutions. It also provides data center infrastructure management solutions that delivers wholesome, real-time IT and infrastructure management capabilities for the data center.
About Emerson Network Power
Emerson Network Power, a business of Emerson, protects and optimizes critical infrastructure for data centers, communications networks, and healthcare and industrial facilities. The company provides new-to-the-world solutions, as well as established expertise and smart innovation in areas including AC and DC power and renewable energy, precision cooling systems, infrastructure management, embedded computing and power, integrated racks and enclosures, power switching and controls, and connectivity. Our solutions are supported globally by local Emerson Network Power service technicians. Learn more about Emerson Network Power products and services at www.EmersonNetworkPower.com .
Data Center Talk updates its news resources every day. Keep up to date with the industry.
To post your views and comments, visit DCT Forum.