Long Distance Data Migration Across WAN for Data Center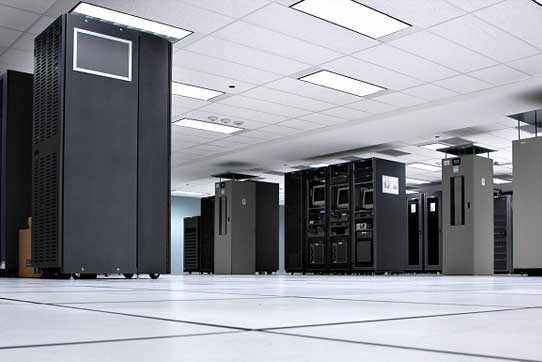 Having an effective and efficient strategy for optimizing long distance data migration is essential for every data center. With the ever increasing demands for the IT needs of businesses it is also important for data centers to deliver data migration cost effectively especially when faced with the demands from remote office back up, outsourcing, data center movers and cloud computing.
The main issue concerning data centers for data migration across a WAN are:
Speed; the time taken for the data migration is important for the efficiency and the data center to offer the best service possible for the clients
Availability of data; some of the migration procedures can lead to down time which means the data is not available during the process, reducing the amount of data will speed up the process and keep down tine to a minimum
Bandwidth cost; the cost of the bandwidth can vary depending on how much data has to be sent and the distance to the new location, costs can increase sending large amounts of data over a long distance
Security; keeping the data secure during the migration is also an important part of the process
Importance of WAN optimization
WAN optimization is essential to speed up the migration process and also helps to reduce the amount of bandwidth needed for transfer. Optimizing the WAN in areas such as compression, encryption, deduplication and protocols can efficiently increase the performance to keep the migration consistent and secure. Also load balancing and quality of service (QoS) can be implemented to give priority to important applications with the available bandwidth to minimize the impact of the migration on the network traffic.
WAN optimization is:
More efficient; reducing the amount of data for transfer by using compression and deduplication makes the process faster
Safer; the migration can be performed without the need to physically move equipment from one location to the other
More cost effective; more data can be transferred over smaller network connections which reduces the network costs and improves the efficiency of network management and consumption
More secure; the encryption technology keeps the data secure during the transfer procedure to ensure only authorized users can access it
Less disruptive; the WAN migration can take place during slow periods for the network so that the bandwidth can be allocated to cause minimum disruption during the process and protocols can be optimized to reduce the impact on communication
WAN optimization can greatly reduce the costs of data migration as it eliminates the need for potentially expensive data center relocation because of insufficient network connectivity. It can also ensure a quicker and more efficient data migration process that will eliminate the risk of losing data compared to traditional back up methods as no equipment has to be physically moved. Data migration across WAN can save time and money and a better success rate in order to enable companies to return to productivity sooner.
For more quality articles visit DataCenterTalk.