Dell Introduces New Generation of Servers
Dell has successful launched yet another line of advanced technological data center servers in its PowerEdge server line. This line is the 12th generation servers and delivers the highest performance so far. Forrest Norrod, vice president and general manager of Dell's Server Platforms, said that the recently acquired high-performance computing company Force10 Network now renamed to Dell Force10 has been a "crucial puzzle piece that connects Dell servers and Dell storage."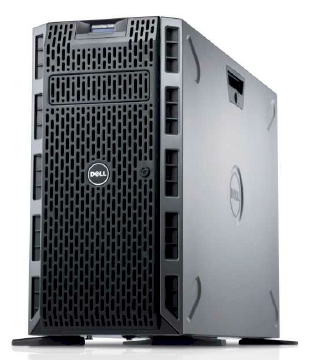 Dell also mentioned in its press event that it is still bridging the gap between enterprise and end-to-end capabilities. Dell has also hired an industry expert and CA CEO, John Swainson, to head a new software group within the company. Dell has also acquired AppAssure in cloud technology, Compellent Technologies in storage and SecureWorks in security space in the last two years.
In reference to the acquisitions, chairman and CEO Michael Dell said, "We think we have tremendous opportunity to grow in IT services, in software, and in infrastructure — in hardware." Dell intends to specifically target data backup and virtualisation in the coming year.
The 12G products are intended to handle the following challenges:
The PowerEdge R820 for high-performance database processing;
The C6220 for high performance computing in a shared infrastructure;
The R620 for dense virtualization deployments;
The R720, for virtualization operations where power conservation is important;
The R720xd for collaboration operations;
The M620, the blade server with the greatest density potential; 16 can be incorporated into one chassis;
The M420, a quarter-height blade, which will formally make its appearance in a couple of months; and
The T620 for small business and remote office scenarios. Norrod joked that this server has been "certified" for libraries everywhere, to address customer scenarios where users "don't want to have servers that drown out the conversation."
Data Center Talk updates its news resources every day. Keep up to date with the industry.
To post your views and comments, visit DCT Forum.