Data Center Events: Cloud Computing Meetups, DatacenterDynamics Converged, O'Reilly Strata, more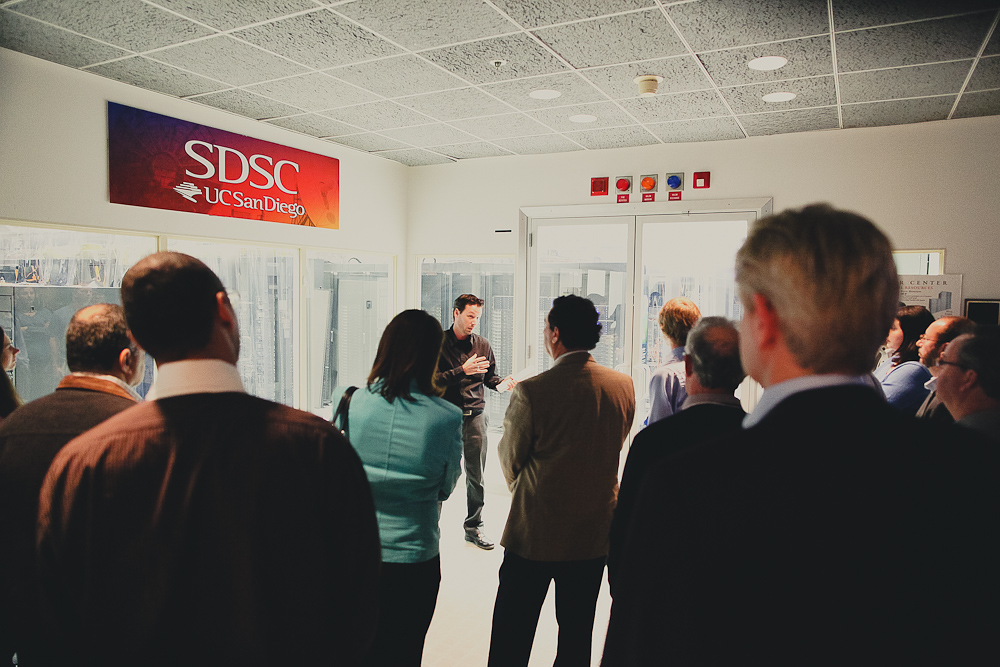 Our data center events roundup provides a weekly update on the most exciting events, demos, meetups, and other gatherings from around the world. Don't miss out!
Central Ohio Cloud Computing User Group
February 13, 2012, 6:00 PM
Columbus, OH
TechColumbus (1275 Kinnear Rd)
The February 2012 meeting will be held on Monday, February 13th from 6pm – 8pm at TechColumbus. James Schimmoeller and David Landreman from The Columbus Dispatch will be joining in to talk about adopting the Amazon cloud.
Cloud Computing Atlanta Meetup
February 14, 2012, 7:00 PM
Atlanta, GA
ATDC (75 5th Street, NW, 2nd Floor)
Originally, the "AWSome Atlanta" group (with a focus on Amazon Web Services), Cloud Computing Atlanta has become a gathering place and discussion forum for all things related to Cloud Computing. Now a vendor-neutral (but vendor-friendly) braintrust of the Atlanta cloud computing community, the group is rife with architects, developers, engineers, consultants, salesfolks and newbies alike! Join them, and take part in the (r)evolution that is Cloud Computing.
Web Applications: PHP & MySQL (4 class series)
February 15, 2012, 6:30 PM
Cambridge, MA
Cambridge Innovation Center (14th Floor, 1 Broadway)
Price: $95.00/for all 4 classes
Web Start Women is a group of girl geeks who are learning to program for the web so we can make awesome stuff online. Maybe you've built some static pages up to this point, but what if you want to have users log in to store information about them? You're going to need a way to communicate with your server and a database to store that information. That's where PHP comes in. PHP is one of the most common web programming languages and we'll use it to learn how to build robust, dynamic, content-filled sites that help you get, store, and manage the data you need to keep your users happy and coming back for more.
Monthly DevOps Meetup
February 16, 2012, 7:00 PM
Sydney, Australia
The Orient Hotel (Cnr George St & Argyle St, The Rocks)
Come to the DevOps Sydney meetup to learn more about and share information on the DevOps movement – culture, practices and tools. This is a group for professionals (and hackers), managers, and engineers – from dev or ops backgrounds – who are interested in the relationship between operations and software development.
DatacenterDynamics Converged Atlanta
February 23, 2012
Atlanta, GA
Crowne Plaza Atlanta at Ravinia
DatacenterDynamics Atlanta is specifically designed to fill the knowledge and networking needs for both those responsible for the design, build an operation of IT facilities as well as key IT decision makers responsible for strategic decisions regarding capacity planning and technology investment.
O'Reilly Strata Conference
February 28 – March 1, 2012
Santa Clara, CA
Santa Clara Convention Center
Strata Conference is the leading event for the people and technology driving the data revolution. The home of data science, Strata brings together practitioners, researchers, IT leaders and entrepreneurs to discuss big data, Hadoop, analytics, visualization and data markets. From startups to the Fortune 500, smart companies are betting on data- driven insight. Get control of the new data opportunity at Strata—immerse yourself in three full days of hands-on training, information-rich sessions, and an Expo Hall filled with the key players and products.
Pacific Strategic Group CIO Strategics
February 29, 2012
Delhi, India
venue TBD
CIO Strategics, the conference series(consisting of four separate modules), has been developed in conjunction with CIO Matrix Global (CIOM) a global independent community of leading senior IT professionals. CIO Strategics was awarded an exclusive media partnership with CIOM towards the end of Yr 2011. The conference series is supported extensively by CIOM members – the arrangement includes members attending and contributing to the development of the schedules for each of the conference modules.