Czechinvest CEO to Open Data Centres Central & Eastern Europe Conference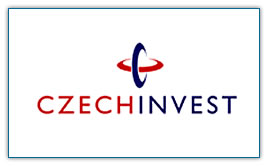 Prague – 9 February 2012 – The leaders of datacentre businesses across central and eastern Europe will converge on Prague 22-23 February for the second regional summit which will be officially opened by Ing. Miroslav Křížek, Ph.D. General Director of CzechInvest (www.datacentrescee.com).
Research by BroadGroup, the event researcher and organizer, suggests that the Central and Eastern European region is increasingly well positioned to exploit the next wave of datacentre development as regional Enterprises outsourcing requirements increase, fibre deployment is sustained, and investors fund infrastructure growth across the key metropolitan areas.
Reflecting these opportunities, the conference will include a special focus on the CEE regional market for datacentres, enterprises and their evolving outsourcing needs, infrastructure as a service, private cloud, new technologies and market growth impact across the sector.
Jan Daan Luycks, CEO, CE Colo, Arno Coster, Senior Vice President Linxdatacenter, Andris Gailitis, CEO, DEAC, Alan Hawkins, Commercial Director, Dataplex and Sylwester Biernacki, CEO, Plix representing five CEE countries, will join the leadership panel at the annual forum
The programme also includes a market perspective of CEE, with current trends in demand in datacentre markets across the region and growth forecasts, datacentre finance and investment, colocation business models, sustainability and efficiency in datacentres, modular datacentres, fibre connectivity and cloud evolution.
"The Czech Republic has emerged as Europe´s top location for offshoring and outsourcing of IT services. Repeatedly recognized by various researchers this fact is confirmed by the strong inflow ofhigh-value-added projects of the world´s top IT companies," commented Dr.Ing Křížek. "Despite being one of the most mature IT markets in the region, the Czech Republic still offers plenty of growth potential."
"The CEE markets are important for datacentre outsourcing," commented Warwick Dunkley, vice president at BroadGroup. "We are seeing innovation in cooling methodologies as well as commercial datacentre propositions that make the region very attractive to enterprises. The event has a stellar speaker academy, content of great value to all attendees and outstanding networking opportunities with peers across the region."
Sponsors include Schneider Electric, Altron, Hewlett Packard, Dataplex, Anixter, CE Colo, Corning, Automation, Future Facilities, PLIX, ProniX and CNet. The event is supported by CzechInvest and the EBRD. Bird & Bird, Colo-X, International Data Centre Group and dcp are industry partners. Media partners are CIO Business News, Computerworld, eco, Datacenterjournal, Bvents, Datacenter Knowledge, DatacenterPost, ECM Plus, BoogarLists, TeleTechWire, Build, InfoCom, Balkans.com, AllConferences.com, PMR, Conferencelocate.com, ITONews.eu and the Datachain. Datacentres.com News is the official publication for the event.
For more press releases visit DataCenterTalk.com