Asia's Largest Data Center In India
Asia's largest data center, Tulip Data City, is all set for its commercial launch in Bangalore, India. The data center is part of Tulip Data Center Services and is to be the world's third largest data center. TDC is a data center with tier 3 and tier 4 standards. It will be multi-tenanted and scalable. It will be India's most power efficient data center and is expected to save upto 35MW power at full capacity.
The company is adopting rigorous marketing and sales strategies to achieve more than 25% capacity booking by the end of the March 2012.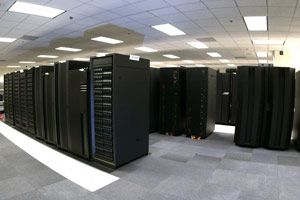 "This data center by Tulip Telecom is a testimony to our focus on constant innovation and commitment towards adopting new technologies. Large enterprises and global leaders are partnering with Tulip progressively through this data center as they see cost optimization and complete security of their mission critical data" said MD, Tulip Telecom, Lt Col HS Bedi. "We believe that with this state of the art Data Center facility, our customers are assured that Tulip will fulfil their needs pertaining to data management and date security".
Hosted data centers are favoured due to factors like cost optimization, power, cooling, and data recovery options. This data center is an effort to bridge the gap between the rising demand for hosted data centers and the lack of it. Tulip has teamed up with big names like Schneider Electric, Emerson, IBM, HP, EMC, Panduit and Corning among others to build this data center. It is built to meet the LEED Gold Certification.
Data Center Talk updates its news resources every day. Keep up to date with the industry.
To post your views and comments, visit DCT Forum.