Stream Data Center to Build Yet Another PDC
After the successful addition of CyrusOne data center in Houston, the city once again scrambles to welcome yet another data center in its midst. Stream Data Centers announced the acquisition of a 7.6 acre land in The Woodlands, Texas, for the development of a state- of- the- art private data center. The data center will be constructed using Miami-Dade County Building Code Standards, and will be capable of withstanding sustained 146 mph straight line winds. Stream is also aiming to achieve a LEED Gold Certification.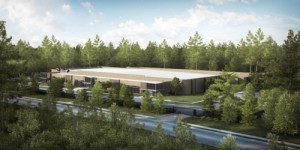 The data center will initially be built to deliver a critical power of 4.5MW but it comes with all available equipment so that the power may be expanded up to 9MW. Stream will utilize 2N electrical and N+1 mechanical configuration and will make use of two separate substations to provide dual power feed. It will also include a redundant data carrier lines serving each of the three private data halls.
"Stream's Private Data Center in Houston continues our Texas expansion and provides an excellent addition to our portfolio," stated Paul Moser, co-managing director of Stream Data Centers. "The demand for data center space in Houston is strong and this ground-up, purpose-built facility will provide enterprise users with an attractive wholesale option in Houston's premier master-planned community."
Stream plans to break grounds by February 2012 and claims that the building will be ready for occupancy by December 2012. This will be a applaudable addition to Stream's private data center collection, with another data center in Richardson, Texas, lined up to be completed in May 2012.
Stream Data Center develops and operates best-in-class data center facilities for IT companies. They provide sate-of-the-art ready-to-fit data centers and fully commissioned private data centers. The company has developed more than 1.2 million 1.2 sq. ft. of data center space since its inception in 1999. For more information, visit Stream Data Centers at www.streamdatacenters.com
Log in to Data Center Talk everyday for daily updates from the data center world.