PTS Announces Availibility of DCMMS Version 2.0
PTS Data Center Solutions released Data Center Maintenance Management Software (DCMMS)  Solutions Version 2.0 earlier this week. This release includes new features to add to its successful predecessor DCMMS ver 1.0 that was released in March 2010.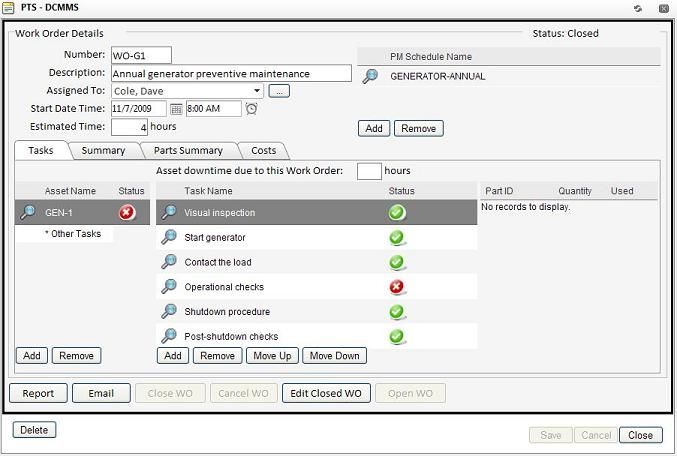 DCMMS is a one of kind software that aims at improving efficiencies of data center infrastructure. "At the time we released DCMMS, there was a gap in available Data Center Infrastructure Management (DCIM) tools. Today, data center operations personnel have at their disposal asset discovery tools such as solution, various real-time monitoring products, building management systems, and IT monitoring and management solutions. What's missing, however, is maintenance-specific software for the data center," said PTS' president and founder, Peter Sacco. "Two years ago we decided to address this specific niche with a product capable of supporting single site and many site data center operations."
DCMMS is an extensive solution for operational maintenance of data centers and its support infrastructure. It allows the data center staff to keep track of spare parts and service history among other things.
DCMMS provides the following features:
Data center asset maintenance management
Pre-defined Preventative Maintenance tasks per data center support infrastructure solutions manufacturers
Automated maintenance tracking
70 pre-loaded asset and location icons for data center equipment
Scalable
New features of Version 2.0 include:
Complete audit tracking for change management control
Easy scheduling of service appointments
Automated reporting to track maintenance and costs
Easy creation and management of service routines. The same can be copied for similar assets
Crisp search routines
To know more about DCMMS V2.0, email or visit http://www.data-center-maintenance-management.com/ or http://www.ptsdcs.com/data-center-managed-maintenance.asp.
To learn more, visit the company's website at www.ptsdcs.com.
Data Center Talk updates its news resources every day. Keep up to date with the industry.
To post your views and comments, visit DCT Forum.