Telx Opens New 32,000-Square-Foot Santa Clara Cloud Connection Center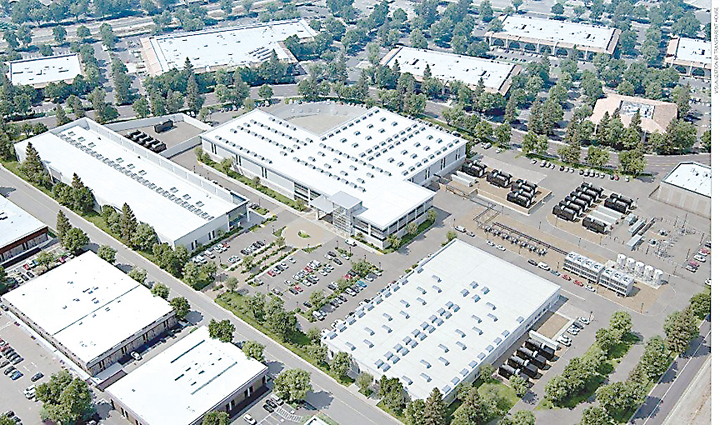 Interconnection and colocation provider Telx has added 32,000 square feet of high-power density, 2N redundant, energy-efficient space to its C3 Cloud Connection Center portfolio as the anchor tenant of a new Vantage Data Centers facility in Santa Clara.
C3 Cloud Connection Centers
Telx has designed its C3 Cloud Connection Centers to appeal to customers wanting the delivery of cloud services. All its C3 facilities offer advanced cloud services and connectivity solutions from a variety of global providers, collectively known as Telx's InterConnection community, which is meant to complement the more traditional services offered by colocation providers.
Colocation and Interconnection Services
The Santa Clara location is Telx's 17th Cloud Connection Center, according to the company's announcement on Monday, and it will offer premium colocation and interconnection services capable of supporting upto 400 watts per square foot power density (or 16KW per cabinet in a 2N redundant infrastructure design). It also offers direct access to Telx's customer ecosystem within its C3 data centers at 1100 Space Park facility in Santa Clara and 200 Paul in San Francisco.
Vantage Data Centers campus location
"Leveraging our new Vantage Data Centers campus location, Telx is well positioned to meet the demands of Silicon Valley organizations by offering a rich portfolio of colocation and interconnection services — at the lowest energy pricing — that surpass area competitors," Telx's President and Chief Financial Officer, Chris Downie said in a statement. "Now, California-based companies have the option to instantly take advantage of cloud-based services while leveraging unprecedented connectivity to the rest of the world."
According to a recent GigaOM report, CEO of Telx Eric Shepcaro said dense connections to communication pipelines are crucial to the functioning of businesses. "The biggest data center choke point today is not compute and not storage; it's the network," Shepcaro told GigaOM. "With more mobility and machine-to-machine communication, with high-frequency trading and video, our differentiator is our networking."
latest Addition in Green Data Center
The newly commissioned facility is also the latest addition to one of the most green data center compounds in the country, featuring an innovative design that guarantees a Power Usage Effectiveness rating below 1.3 to maximize energy efficiency.
Telx's other data centers in the Bay Area are operated by Digital Realty Trust and located at 200 Paul Ave., San Francisco, and 1100 Space Park Dr., Santa Clara.
Last month, Telx announced plans to build a three-story, flagship data center in in Clifton, NJ, adding some 215,000 square feet of high power density, energy efficient space to the company's C3 Cloud Connection Center portfolio.
To keep yourself updated on the latest happenings in the data center industry, please visit us at Data Center Talk.