New Building Automation Platform Promises to Make Data Centers More Efficient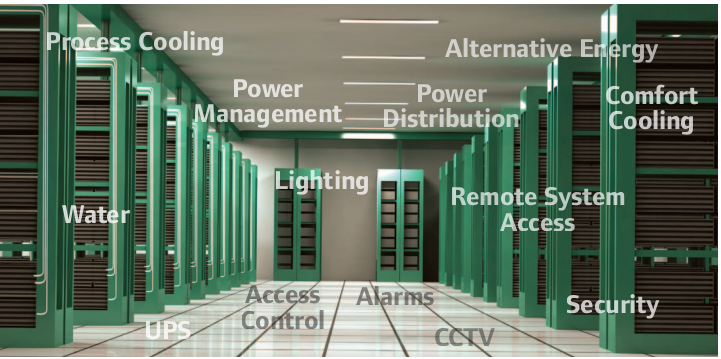 As data centers increasingly strive for lower energy consumption, improved building operations and optimized system management, Tracer XT has been launched as a platform based on that improves the performance and efficiency of data centers.
Indoor comfort systems and services provider Trane unveiled the solution at the DatacenterDynamics trade show in Toronto, Canada, on Monday.
According to its Monday announcement and white paper (pdf), Tracer XT combines Trane industry-leading Tracer building controls and heating, ventilation air conditioning expertise with GE Intelligent Platforms' Proficy Software platform for visualization, advanced analysis and modeling, remote monitoring and diagnostics.
Tracer XT is the first cooperative solution between Trane parent company Ingersoll Rand and GE to combine GE's industrial solutions and Trane's HVAC expertise. Tracer XT is based on the Proficy Software platform, which GE's ecomagination certified for improving overall process efficiency, reducing waste and defects, and reducing energy usage.
According to a global industry survey from DatacenterDynamics, the world's data centers are expected to consume 19 per cent more energy between September 2011 and 2012, compared to the 12-months prior. This rate greatly outpaces the general growth rate of energy use worldwide, which is around 5 per cent annually. This means that energy reduction is more important than ever.
"Leaders of data centers and other critical indoor environments need fast, integrated information to most effectively manage their facilities," says Trane system controls global portfolio manager Joel Lehman. "By collecting real-time data and providing actionable information at incredible speeds, Tracer XT integrates with existing Tracer controls to allow for faster decision making about management of data center functions, including critical systems."
The application includes a high-speed, time-stamped database to record more than 200,000 events per second. Tracer XT also enables a high level of availability by combining redundant equipment, controls and workstation strategies.
Tracer XT uses Supervisory Control and Data Acquisition technology, more than 100 common communications protocols, and industrial language to integrate real-time data from applications including security, fire, safety, HVAC, and power distribution and monitoring.
GE and Trane had previously worked together to reduce the water and energy use of GE's 29,000-square-foot Ohio data center. With raised floor area equivalent to six professional basketball courts, and more than 3,800 IT systems, GE updated the data center with nearly 30 products from nine different GE businesses including power quality, chilled water, electrical, security and IT services equipment. Combined with Trane's integrated systems with equipment and controls, the data center reduced its annual energy consumption by more than 11 percent and water usage by 20 percent.
"With the spotlight on data center power consumption, GE's goal is to optimize operational efficiency and reduce power consumption across our entire data center portfolio," says GE Corporate Global Infrastructure Services data center technologies principal technologist Steve Doublett. "Supervisory control and data acquisition systems can monitor, control and optimize the variety of critical systems present in an enterprise-class data center. These are keys to meeting our data center goals of efficiency, reliability and availability, which is demanded by our business."