Google to Build $300M Hong Kong Data Center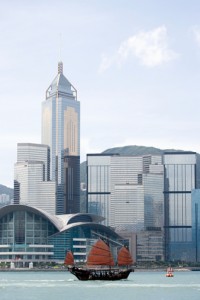 Google has announced it will be spending $300 million on a planned Hong Kong data center scheduled to go online by early 2013.
The data center is part of the company's strategy to keep pace with rapidly the pace of Asian Internet growth, which is faster then anywhere else in the world. "We're building this data center to make sure that our users in Hong Kong and across Asia have the fastest and most reliable access possible to all of Google's services, so they can do just that," Google said in a statement.
In September Google announced its acquisition of 2.7 hectares (about 6.7 acres) of land in the Tseung Kwan O Industrial Estate in Kowloon as the location of a new data center. On Thursday, Google announced that the data center will involve an investment of $300 million.
Google says its facility will provide jobs for around 25 full time employees as well as other full and part time contractors in roles ranging from computer technicians, electrical and mechanical engineers to catering and security staff.
Along with the jobs, Google will also be bringing to Hong Kong a formal grant program to support community organizations and initiatives focused on technology literacy and innovation, renewable energy innovation, access to high speed Internet, and new economy entrepreneurship. At its groundbreaking ceremony, for instance, Google made an initial grant to WebOrganic to support its efforts to provide affordable laptops and digital literacy programs to underprivileged children across Hong Kong.
This Hong Kong data center is the first of three Google facilities planned for Asia. The others, Taipei Times reports, are planned for Taiwan and Singapore.