Facebook and Greenpeace Collaborate on Green Data Centers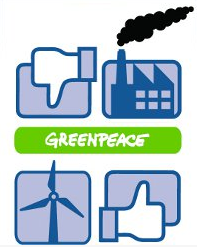 Due to a partnership between Greenpeace and
Facebook
, the world's most popular social network has committed to run on clean, renewable energy. It will also renew its efforts to research clean energy solutions for its future data centers and talk with utility providers about increasing the supply of clean energy that power the website.According to Greenpeace's Thursday announcement, Facebook is one of the companies to partner with Greenpeace in an effort to encourage highly efficient data centers powered by clean and renewable energy. This is part of Greenpeace's
Open Compute Project
, which helps provide energy efficiency leadership in designing energy efficient data centers and servers.
"We started a project at Facebook a little over a year ago with a Someone with so much money can?t afford a stylist?@LOL: justin bieber game is laughing all the way to the bank. pretty big goal: to build one of the most efficient computing infrastructures at the lowest possible cost," reads a statement from Greenpeace. "We decided to honor our hacker roots and challenge convention by custom designing and building our software, servers and data centers from the ground up – and then share these technologies as they evolve."
The Open Compute Project has helped create a 38 per cent more efficient and 24 per cent less expensive data center to build and run than a comparable one. Furthermore, the data center practices and technologies developed under this project will be open to the data center community. Greenpeace is encouraging companies to join the effort, use the technology, and share their efficiency technology.
Together, Facebook and Greenpeace are planning to co-host roundtables and discussions with experts on energy issues, and encouraging other large energy users and producers to use new clean energy rather than recommission coal plants or build new coal plants.
Of course, Facebook came under fire when Greenpeace targeted it for its use of coal power. Greenpeace ran an "Unfriend Coal" Facebook page that gained more than 700,000 fans. According to a Greenpeace estimate found in a May 2011 Green Biz report, Facebook gets about 53% of its electricity from coal. The organizers of Unfriend Coal posted on Thursday: "After 20 months of mobilizing, agitating, and negotiating today Facebook announced its goal to RUN ON CLEAN, RENEWABLE ENERGY!!"
Now, Greenpeace, wants the rest of the IT industry to follow suit.