Data Center Events: TOGAF Certification, ISSA LA Meetup, Storage Visions Conference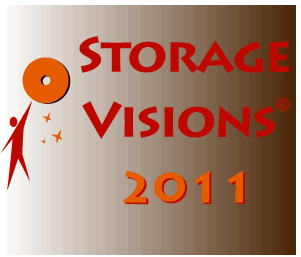 Our data center events roundup provides a weekly update on the most exciting events, demos, meetups, and other gatherings from around the world. Don't miss out!
TOGAF Certification Courses
December 21 to 24, 2011
Architecting the Enterprise is offering a selection of public courses on The Open Group Architecture Framework (or TOGAF) in London. The course content is based on the Open Group TOGAF framework, and examples prepare all delegates for the certification exams.
ISSA LA December Holiday Luncheon
December 21, 2011
The Los Angeles chapter of the Information Systems Security Association is having a December Holiday Luncheon as its final meeting of 2011. Featuring giveaways and prizes, this meeting is open to members and non-members alike.
Storage Visions Conference
January 8 and 9, 2012
The Eleventh Annual Storage Visions Conference will be held at the Riviera Hotel Convention Center in Las Vegas, Nevada. Storage Visions Conference features a variety of sessions on media and entertainment technology, consumer electronics, computer applications and all aspects of digital storage with the theme of "Heavy Storage for Thin Clients." It's put on by the Entertainment Storage Alliance and Coughlin Associates.