Introduction
Data Centers, the buildings housing corporate servers & backup facilities, are an emerging asset class that investors need to seriously consider for their investment portfolio. While the opportunities in the current real estate market are froth with tranche warfare, extend & pretend & trophy buildings at nosebleed valuations & the rest of the investment market is worrying about a double dip, data center growth has continued throughout the recession with demand doubling every 2 years. Many believe this is the one place where 20% returns are still possible.
The Data Center Real Estate term refers to consider expert management services that include administration, monitoring, and maintenance of your equipment in a secure Building. This is sole meant for your business benefits while building a new datacenter.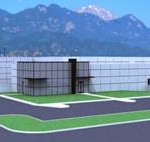 Key Factors to be considered for Data Center Real Estate:
Datacenter building is built to house business of organization and other clients. It is very vital to have detailed study about all aspects for choosing and building datacenter.
Geographical Location:

While making a choice where to build datacenter, it is required to have knowledge about the geographical analysis of the location. Snow storms, flood, fire, earth quakes, tsunamis, rains, tornado etc are some natural factors which can affect your business. You would not like to have your datacenter at a place where you have any on these now and then. In case, you are aware that any of these are potential factors, then its recommended to take counter measures.

Political Stability:

if possible, try to choose place which are politically stable and there are not seen war, terrorism, strikes, riots etc. These can again going to affect your business adversely.

Real Estate property Cost:

This factor is going to take considerable part of your budget while building a new datacenter. Real Estate cost in city or locality shall be taken in consideration and choose the best one.

Local Taxes and policies:

Local area taxes, rules and policies are going to affect you and your potential customers. Hence this should also be in your check list while making a decision.

Availability of required resources:

You need skilled and non-skilled resources for building and operating datacenter. Make sure area have that kind of resources available. Bringing resource from outside is another option but sometime it affects the budget.

Architecture of building:

while designing the building architecture, it should be considered to be secure, safe, green, heat resistant, have raised floors. Building should have protected zones and fire controls. Building should also have process access controls to avoid any loss to property. Position of building should be in such a way that it have optimized utilization of local resources. Building should be scalable to accommodate your future expansion plans.

Power Feed etc:

Power feed availability shall also be considered as it is going to keep Datacenter up and running. Also should have Power backup options like AC generators and UPS etc.

Operations:

Building should have proper staff to take care of facility. It should be kept neat and clean. All equipments should secure.

Availability of Potential clients:

In case the datacenter is built to provide services to external customers (as it is being done now days), it is essential to survey and market your products in target areas.  Services served by these kinds of Datacenters are:
Collocation
Cloud Services in the form of SaaS,PaaS, IaaS etc
Managed Services etc
Conclusion
Like any other business, Datacenter Real estate is in business demands and now growing. Data Center is the place which keeps your business going so you need to consider all the factors before you start for the building datacenter and once you have it, it is needed to operate in best way to get return of investment (ROI).
You can also keep up to date with current trends and technology by visiting Data Center Talk where we keep you informed on important changes as they occur.