Data Center Real Estate Services – Jason Shepard is a Senior Vice President at CB Richard Ellis (CBRE)
Jason Shepard is a Senior Vice President at CB Richard Ellis (CBRE) and Practice Leader of CBRE's Critical Environment Practice, a specialty service group within CBRE that specializes in assisting clients with their mission critical facility needs (i.e. data centers, telecom POP/switch sites, etc.).
Professional Experience of Jason Shepard
Mr. Shepard specializes in advising CBRE's corporate clients in multi-market evaluation, data center site selection and data center acquisitions. Widely recognized as an expert in this field, Mr. Shepard is regularly asked to speak at industry events, has been quoted in multiple media sources and processes more national data center site selection projects than any other professional at CBRE.
In the past three (3) years alone, Jason Shepard has: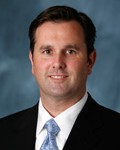 Consulted and/or represented over 10% of the Fortune 100 Companies
Acquired over 120,000 SF of Raised Floor and over 15 MW in Co-location Facilities on behalf of his clients
Consulted and/or acquired land on behalf of clients for new build projects in excess of 150 MW and 1,000,000 SF
Closed data center transactions in over 20 different metropolitan areas across the Continental United States
Achievements
1999 CBRE Rookie-of-the-Year, Newport Beach office and the Orange County Region.

A widely regarded expert and featured speaker at numerous conferences, seminars &/or trade shows on site selection strategies for technical real estate.
Jason J. Shepard | Senior Vice President | Lic. 01203063
CBRE | Broker Lic. 00409987
Global Corporate Services | Critical Environment Practice
3501 Jamboree Road, Suite 100 | Newport Beach, CA 92660
www.cbre.com | www.cbre.com/jason.shepard
You can also keep up to date with current trends and technology by visiting Data Center Talk where we keep you informed on important changes as they occur.