Connectria Hosting Announces Fourth Data Center in Texas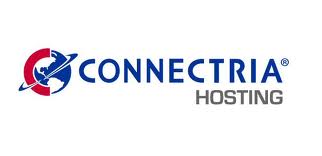 Connectria Hosting, provider of cloud computing managed hosting and custom hosting solutions to more than 1,000 customers in 30 countries worldwide, has announced plans to host public and private IBM i clouds. News of addition of a fourth data center at Connectria to meet growing demand is also going around the industry.
The new data center, located in Lewisville, Texas, is a Tier 4 designated facility which is the highest level a data center can achieve according to standards set forth by the Telecommunications Infrastructure Standards for Data Centers. The facility will be capable of hosting mission critical computer systems, telecommunications gear, and storage environments with fully redundant subsystems and compartmentalized security zones, monitored by biometric access control methods. It is projected to be operational in the third quarter of this year.
Plans to deliver Connectria's expanding cloud computing solutions and to provide additional disaster recovery option to its clients are of primary importance. Over the year, the center is expected to accommodate the full range of Connectria's services. Improved connectivity and proximity for international markets, including South America is another feature of the new data center. Connectria currently has two data centers in St. Louis and one in Philadelphia. The company recently unveiled the availability of its IBM AIX cloud with services that will cost around $1,245 per month which customers will be able to purchase as per requirement.
"We realize that cloud computing is not limited to Windows and Linux alone," said Connectria president and CEO, Rich Waidman. "Connectria's commitment to provide reliable cloud hosting solutions for a wide range of customers and environments, including IBM i, IBM AIX, and Oracle/Sun Solaris sets us apart from the crowd."
Data Center Talk updates its resources every day. Visit us to know of the latest technology and standards from the data center world.
Please leave your views and comments on DCT Forum